When:
March 16, 2019 @ 2:00 pm
2019-03-16T14:00:00-04:00
2019-03-16T14:15:00-04:00
Where:
A.B. Ceder Room
80 Whitehall Rd
Litchfield, CT 06759
USA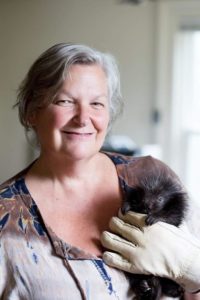 Egypt, Greece, Rome, from Thomas Jefferson to I. M. Pei, humanity's history has been chock full of extraordinary architects and architecture. We, however, were not the first to erect monumental structures! While humans had yet to emerge from caves, many animals were going gangbusters impressing mates with their own monuments! Meet some incredible builders in this one-hour picture presentation celebrating the glory of human and animal architecture. 2:00 p.m., A. B. Ceder Room, Members: FREE, Non-members: $5.00, Pre-registration and pre-payment are required. Call 8660-567-0857 or register HERE!