When:
June 6, 2020 @ 2:00 pm – 3:30 pm
2020-06-06T14:00:00-04:00
2020-06-06T15:30:00-04:00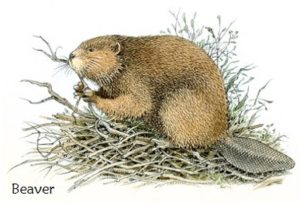 Saturday, June 6, 2020
2:00 p.m.
ZOOM
Please click on this link to register: https://us02web.zoom.us/meeting/register/tZ0kdu6hqjMpEtWPn_iy8uRv8rFpVpAp9lfh
Please consider becoming a member or making a donation online: https://whitememorialcc.org/donations/
Egypt, Greece, Rome, from Thomas Jefferson to I. M. Pei, humanity's history has been chock full of extraordinary architects and architecture. We, however, were not the first to erect monumental structures! While humans had yet to emerge from caves, many animals were going gangbusters impressing mates with their own monuments! Meet some incredible builders in this one-hour picture presentation celebrating the glory of human and animal architecture.