When:
February 16, 2019 @ 10:00 am – 5:00 pm
2019-02-16T10:00:00-05:00
2019-02-16T17:00:00-05:00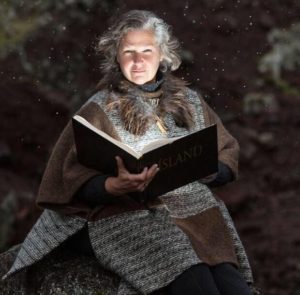 Narwhals, and Foxes, and Auroras…OH MY! Chill out with us for a full day of programming devoted to the awesome Arctic from a spectacular team of experts in their fields! We begin at 10:00 a.m. with Gerri Griswold's stunning visual presentation of her winter exploits in Iceland. Griswold has made Iceland her second home, having visited 49 times since 2002. At 11:00 a.m., you'll hear from Iceland's Arctic Fox expert, Ester Rut Unnsteinsdóttir. Follow Ester's research in Iceland's remote Western Fjords. You will be captivated by her words and photographs. At 12:15 p.m., Tom Alena will wow you with his knowledge of the Northern Lights lavishly illustrated with photographs from Iceland's Keeper of the Northern Lights, Olgeir Andresson (www.olgeir.com). After a quick break for lunch, the afternoon programs kick off at 2:15 p.m.; Joseph Meehan will talk about his experiences with Narwhals. Meehan is an expedition and documentary photographer for Smithsonian-sponsored research on the Narwhal, undertaken by Dr. Martin Nweeia. Explorer and Arctic Expert Moki Kokoris will wrap up the day at 4:00 p.m. with a joyful program devoted to the many cultural facets of the Artic. This hands-on program is utterly breathtaking! Pack a lunch! Coffee, water, and light refreshments will be provided. 10:00 am – 5:00 pm, A. B. Ceder Room. Members and Non Members:  $10.00 per program or, for Members only, a $30.00 All Day Pass! Pre-registration and pre-payment are required. The festival is limited to 30 participants per program! Register early! Call 860-567-0857 or register online HERE!