When:
December 5, 2020 @ 6:00 pm – 7:15 pm
2020-12-05T18:00:00-05:00
2020-12-05T19:15:00-05:00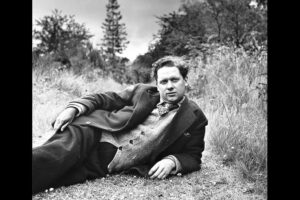 Saturday, December 5, 2020
A Child's Christmas in Wales by Welsh poet Dylan Thomas was recorded in 1952 but was not published until 1955. The work is an anecdotal reminiscence of a Christmas from the viewpoint of a young boy, portraying a nostalgic and simpler time. It is one of Thomas's most popular works.
A Child's Christmas in Wales uses descriptive passages in a fictionalized autobiographical style, designed to create an emotive sense of the nostalgia. Thomas is remembering a Christmas from the viewpoint of the author as a young boy. He searches for a nostalgic belief in Christmases past—"It was snowing. It was always snowing at Christmas"—furthering his idyllic memory of childhood by describing the snow as being better and more exciting than the snow experienced as an adult. The dissertation, with exaggerated characters for comedic effect, show how childhood memories are enlarged through youthful interpretation. The reading will be presented by journalists / radio icons, Diane Smith and John Dankosky, author and conservationist, David K. Leff, and traffic reporting ingénue, Gerri Griswold. 6:00 p.m. on ZOOM. Members: FREE  Non-members: $20.00 Please pre-register www.whitememorialcc.org You will receive an email with the Zoom link to the program.