When:
November 5, 2020 @ 4:00 pm – 5:00 pm
2020-11-05T16:00:00-05:00
2020-11-05T17:00:00-05:00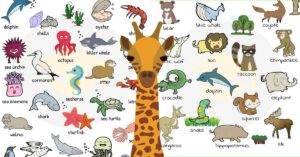 Thursday, November 5, 2020
4:00 p.m.
What makes a mammal a mammal? Or a reptile a reptile? How about an amphibian an amphibian? Scientists have grouped animals based on similar features. Using natural props, animal mounts, and live animals, we'll break down the characteristics of several major animal groups. 4:00 p.m., This free virtual program will be hosted in Zoom, but if the Zoom Webinar is full, head to "The White Memorial Conservation Center" Facebook page, where it will be streaming live.
Please pre-register: https://us02web.zoom.us/webinar/register/WN_C2d1Yu-TS0WmzZhIcRA9CA
Please consider becoming a member or making a donation online: https://whitememorialcc.org/donations/
NGSS: (1)-LS1.A; (4)-LS1.A; CC: Patterns; System Models; Structure & Function
CT ELDS: Strand C Science – 36.5, 48.5, 60.7