When:
September 7, 2019 @ 10:00 am – 12:00 pm
2019-09-07T10:00:00-04:00
2019-09-07T12:00:00-04:00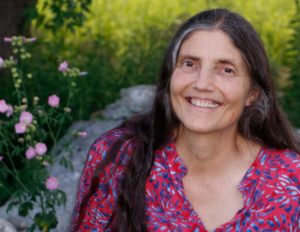 Saturday, September 7, 2019
Calling all curious nature enthusiasts! Are you seeking calm, guidance, and restoration? Fascinated in the prospect of becoming fluent in Nature's wordless language? What do our senses and mindfulness have to do with it?
Join Marlow in experiencing nature's healing touch as you deepen your connection to a source of creative energy anytime, anywhere. You will experience deep guided meditation, nature's healing touch activity, and a beautiful walk in Connecticut's largest wildlife sanctuary.
Dress for the weather. Bring a mat for meditation if you prefer to lay down. Please avoid using fragrances (hand cream, hair spray, insect repellent etc) out of consideration for those with chemical sensitivities. Thank you!
Marlow combines Sensory Ecology, Mindfulness Stress Reduction, Energy Medicine and a good dose of humor in her workshops.
10:00 a.m. – 12:00 p.m., Meet in the A. B. Ceder Room, Members: FREE, Non-members: $5.00 Pre-registration and pre-payment are required. Call 860-567-0857 or register online: www.whitememorialcc.org