When:
February 13, 2021 @ 2:00 pm – 3:30 pm
2021-02-13T14:00:00-05:00
2021-02-13T15:30:00-05:00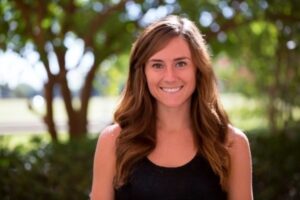 Saturday, February 13, 2021
Love is in the air! Join us for this unique Valentine's program on the topic of love in the waterfowl world. Led by Dr. Colleen Peters, Ripley's Director of Education, this program explores the topics of breeding displays, mate selection, and family structure. Don't let the chill of winter fool you, in the avian world things are heating up! Participants will also get to meet (virtually) one of Ripley's avian ambassadors and learn about the process of imprinting. You won't want to miss it! https://www.ripleyconservancy.org/
About Our Speaker: Dr. Colleen Peters is the Director of Education at Ripley Waterfowl Conservancy. She received her Doctorate in Environmental Science from Baylor University for her research examining microplastic ingestion within freshwater and marine fish from Texas waters and the utilization of pyr-GC/MS as a novel method for polymer identification. Dr. Peters now specializes in environmental communication and enjoys teaching on the subjects of ornithology, conservation, and biodiversity.
2:00 p.m., ZOOM, Members: FREE  Non-Members: $10.00, Pre-registration and pre-payment are required. Register here: www.whitememorialcc.org A link to the program will be emailed to you the day before.