When:
August 20, 2020 @ 4:00 pm – 5:00 pm
2020-08-20T16:00:00-04:00
2020-08-20T17:00:00-04:00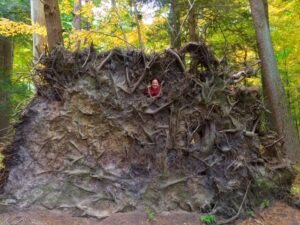 Thursday, August 20, 2020
4:00 p.m.
Turning over logs in the woods is like nature's ultimate treasure hunt; you just never know what going to be hiding under them! Join Carrie Szwed, Education Director, as she carefully rolls over (and returns!) logs to find invertebrates, salamanders, and even mycelia. (oooh, what's that?).  Find out by joining us! 4:00 p.m., This free virtual program will be hosted in Zoom, but if the Zoom Webinar is full, head to "The White Memorial Conservation Center" Facebook page, where it will be streaming live.
Please pre-register:  https://us02web.zoom.us/webinar/register/WN_dOO53p51SX6iw9cf5ulsrA 
Please consider becoming a member or making a donation online: https://whitememorialcc.org/donations/