When:
May 14, 2020 @ 4:00 pm – 5:00 pm
2020-05-14T16:00:00-04:00
2020-05-14T17:00:00-04:00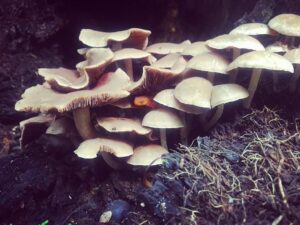 Thursday, May 14, 2020
4:00 p.m.
Facebook Live!
https://www.facebook.com/The-White-Memorial-Conservation-Center-169764963176166/
Turning over logs in the woods is like nature's ultimate treasure hunt; you just never know what going to be hiding under them! Join Carrie Szwed, Education Director, as she carefully rolls over (and returns!) logs to find invertebrates, salamanders, and even mycelia. What's that? Find out by joining us!