When:
February 27, 2021 @ 3:00 pm – 4:30 pm
2021-02-27T15:00:00-05:00
2021-02-27T16:30:00-05:00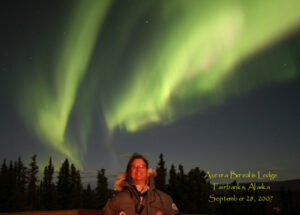 Saturday, February 27, 2021
The discovery of what makes the Northern Lights occur is an amazing journey of how scientific knowledge is obtained. It involves a cast of many famous characters and spans several centuries.   From myths and stories to Earth's complex electro-magnetic processes, the Aurora Borealis encompasses the human spirit's quest for knowledge, creativity, and adventure. Learn about one of nature's most striking and compelling phenomena, The Northern Lights, with Conservation Center favorite Tom Alena. He will demonstrate several easy-to-set-up experiments dealing with electricity and magnetism. This program will be beautifully illustrated with photographs by the Keeper of the Northern Lights, Olgeir Andresson www.olgeir.com 3:00 p.m., ZOOM, Members: FREE, Non Members: $10.00,  Please pre-register: www.whitememorialcc.org. A link to the program will be emailed to you the day before.
This program is made possible through the generosity of Jon Baldur Hlidberg.