When:
March 28, 2020 @ 2:00 pm – 3:00 pm
2020-03-28T14:00:00-04:00
2020-03-28T15:00:00-04:00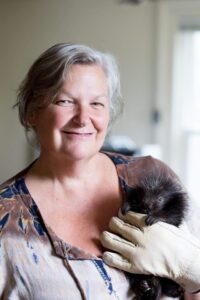 Saturday, March 28, 2020
2:00 p.m.
Facebook Live!
Click on our Fan Page to participate!
https://www.facebook.com/The-White-Memorial-Conservation-Center-169764963176166/ 
North American Porcupines are large, solitary rodents commonly found in New England including Connecticut.  Although they are elusive and mostly nocturnal, they can be found perched in the top of a tree during the day.  They tend to den in tree cavities and under logs. They have thick, muscular tails that are six to twelve inches long. Underneath the tail are stiff bristles
which aid them in climbing trees.
Porcupines are herbivores.  A typical diet consists of twigs, leaves, buds, nuts, seeds and green plants.  Wintertime food includes pine needles and bark.  A porcupine typically has 20,000 to 30,000 quills which cover most of its body.  These quills are sharp and range from one to three inches in length.  Contrary to popular belief, they can not shoot their quills from a distance.
Find out more from CT DEEP Licensed Wildlife Rehabilitator Gerri Griswold for an hour long program.  She will address the natural history of one of Connecticut's most fascinating species and the world's third largest rodent!