When:
November 9, 2019 @ 2:00 pm – 4:00 pm
2019-11-09T14:00:00-05:00
2019-11-09T16:00:00-05:00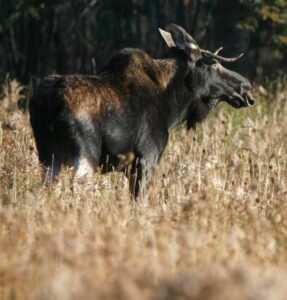 Saturday, November 9, 2019
THIS PROGRAM IS SOLD OUT!
Learn all the scoop about this incredibly majestic and …er…really big mammal from State of Connecticut DEEP Wildlife Biologist, Andrew Labonte and associate Jake Harton, aka Connecticut's Moose Man. How did Jake acquire that moniker???  Andy will address our CT Moose population and teach us about its natural history, habitat, and where Moose sightings are most frequent in our state. I won't tell you what Jake is up to. He is a wonder!