When:
September 3, 2020 @ 4:00 pm – 5:00 pm
2020-09-03T16:00:00-04:00
2020-09-03T17:00:00-04:00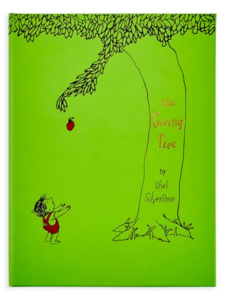 Thursday, September 3, 2020
4:00 p.m.
Leave it to Shel Silverstein's beautiful book, The Giving Tree, to tug at the heartstrings! Settle in for a reading of The Giving Tree and, fingers crossed, our resident barred owl will join us. The simple, yet profound message in this story should be passed down to our children and grandchildren. 4:00 p.m., This free virtual program will be hosted in Zoom, but if the Zoom Webinar is full, head to "The White Memorial Conservation Center" Facebook page, where it will be streaming live.
Please pre-register: https://us02web.zoom.us/webinar/register/WN_P9Ktuqz-RgieOa9CRCQ-qw
Please consider becoming a member or making a donation online: https://whitememorialcc.org/donations/