When:
December 12, 2020 @ 2:00 pm – 3:30 pm
2020-12-12T14:00:00-05:00
2020-12-12T15:30:00-05:00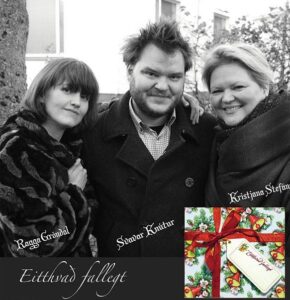 Saturday, December 12, 2020
Let's take a virtual trip to Iceland and meet three of this nation's most celebrated recording artists as they perform traditional Christmas music from their album, "Eitthvad fallegt". In addition to the concert you'll learn about Iceland's Santas…YES…Iceland has 12 "Santas" AND a Christmas Cat, and other holiday traditions from the Land of Fire and Ice. 2:00 p.m. FREE! on ZOOM and Facebook Live! Click on this link to register:
https://us02web.zoom.us/webinar/register/WN_GLD63MxySqWkSQHvyQRAYA
This program has been funded through The Connecticut Community Foundation / Give Local Donors.