When:
October 23, 2021 @ 2:00 pm – 3:30 pm
2021-10-23T14:00:00-04:00
2021-10-23T15:30:00-04:00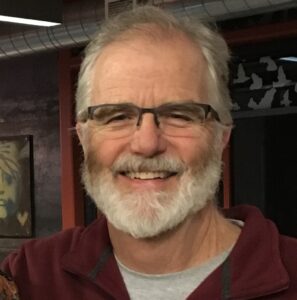 Saturday, October 23, 2021
Spiders are among the most ubiquitous animals. As intermediate-level predators, they are among the most important components of the food chain, forming an essential link between the insects and larger predators such as songbirds.  There are well over 600 species of spiders in Ohio . Most of our spider species are small, and often go unnoticed.  This talk will highlight just a few of these remarkable predators as fascinating examples of behavior and adaptation.
About Our Speaker: Richard Bradley grew up exploring the fields, hills, deserts, and tide pools of Southern California where he developed a lifelong fascination for animals. He earned both bachelors and masters degrees in zoology at California State University, Long Beach. After working as the principal research associate in the bioacoustics archive at the Florida State Museum, he returned to graduate study and earned his Ph.D. in Biology at the University of New Mexico studying the population biology of scorpions.  He has been an active researcher and teacher since 1972; publishing on the behavior and ecology of birds, scorpions, and spiders. He authored the first color-illustrated guide to the "Common Spiders of North America."  He is a broadly trained naturalist with field research experience throughout North America, Central America, and Australia.
He recently led a citizen science project studying the spider fauna of Ohio.  This project "The Ohio Spider Survey" (1994-2014) was supported by the Wildlife Diversity program of the Ohio Division of Wildlife.  He has a lifelong commitment to outdoor education and sharing his interests with students of all ages.  Dr. Bradley is Associate Professor Emeritus at the Ohio State University, Department of Evolution, Ecology, and Organismal Biology. 2:00 p.m., ZOOM, Members: FREE  Non-members: $10.00 Pre-registration here: www.whitememorialcc.org A Zoom link will be sent to you with your receipt.