When:
May 8, 2021 @ 2:00 pm – 3:30 pm
2021-05-08T14:00:00-04:00
2021-05-08T15:30:00-04:00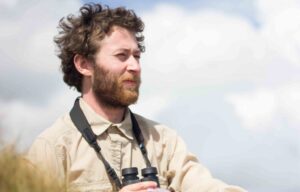 Saturday, May 8, 2021
As people grow increasingly disconnected from Nature, the exposure we do have is increasingly in an online form.  Social media is laden with content of pets and other animals, but what does this tell us about our changing relationship with nature and what effect does our online consumption have on the natural world? Join Bernie Lundie for an exploration of animals on the Internet, from keyboard playing cats to the dark underbelly of the wildlife trade .We'll laugh, we'll cry, and we might even see a few doggos.
About Our Speaker:  Bernie Lundie is a Scottish naturalist born and raised on the bonnie banks of Loch Lomond. When not in the village school he was catching minnows, picking wild fruit for his grannies pies and uncovering the secrets of the natural world. Holidays for him meant summers playing on the wild Kintyre coast with binoculars in hand. These experiences of nature from a young age inspired him to carry out a degree in Zoology at the University of Glasgow. His desire to share knowledge saw him become a core volunteer in various community gardens and member of research programs. Through his studies Bernie has found himself working at the remote Skalanes Nature and Heritage Reserve on the East coast of Iceland on 3 consecutive scientific expeditions . Coming full circle, Bernie has returned to his childhood haunt of Kintyre with the aim of connecting others to the natural world. http://www.wildcoastwanders.co.uk/
2:00 p.m., ZOOM and facebook Live! FREE! Zoom participants register here: https://us02web.zoom.us/webinar/register/WN_94FdO4iBSaSLkGswTvjaIg