When:
February 22, 2020 @ 6:00 pm – 8:30 pm
2020-02-22T18:00:00-05:00
2020-02-22T20:30:00-05:00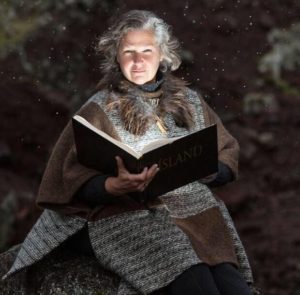 SOLD OUT! Saturday, February 22, 2020
Before the 10th century, Icelanders worshiped the Æsir, or Norse gods. During their calendar month of Thorri (which runs from mid-January to mid-February), locals celebrated Thorrablot, a midwinter festival named for either Norwegian king Thorri Snærsson or the God of Thunder himself, Thor.
Today's Thorrablot is celebrated by imbibing in copious amounts of Brennivin (Black Death) and traditional Viking foods that are so unappetizing they will make your toes curl! White Memorial will celebrate a bit differently with a delicious dinner of Plokkfiskur, Raud braud, roasted carrots and some sort of tasty Icelandic dessert and yes…just a little tipple of Brennivín . You will be treated to a presentation of glorious photographs taken in Iceland in winter by Gerri Griswold, Olgeir Andresson www.olgeir.com and Johann Oli Hilmarsson www.johannoli.is . The photographs will be coupled with Icelandic poetry that YOU will be asked to read! Please BYOB and your own place setting.