When:
April 25, 2020 @ 2:00 pm – 3:00 pm
2020-04-25T14:00:00-04:00
2020-04-25T15:00:00-04:00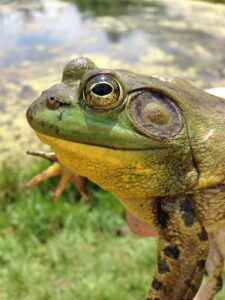 Saturday, April 25, 2020
2:00 p.m.
Facebook Live!
https://www.facebook.com/The-White-Memorial-Conservation-Center-169764963176166/?eid=ARC6V2mOBRa1tKSACdWVetcI-Ir9zSxdOFXz7kYjaRjnax00w-qBdcjfAUrQLpnGSg2E0bR9E48QGLd-
Follow Gerri to Ongley Pond where she will rustle up some of its inhabitants. If we are lucky perhaps we'll catch tadpoles, giant water bugs, crayfish, scuds, dragon fly and damsel fly larvae, and maybe even a water scorpion! We'll discuss each creature's role in the food web and you won't even get wet!!!