When:
December 4, 2020 @ 7:00 pm – 8:30 pm
2020-12-04T19:00:00-05:00
2020-12-04T20:30:00-05:00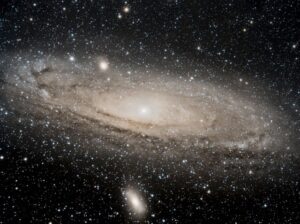 Friday, December 4, 2020
7:00 p.m.
ZOOM and Facebook Live!
Astro Imagers attempt to reveal the wonders of our universe using a variety of cameras, telescopes, And computer software. It's a painstaking and time consuming endeavor, but the results are worth it. Come and join Us To see the Dozens of images taken by local amateur astronomers And to go behind the scenes to see how these masterpieces are created. About our presenter : Joe Dougherty is President – Litchfield Hills Amateur Astronomy Club, Inc.
Joe has specialized in astro-imaging for over 10 years. He has given numerous presentations on imaging to the public over the years. He also has made technical presentations on imaging techniques, processes, software, and on improving image quality to other astronomers at LHAAC and the Astronomical Society of New Haven. He resides in Waterbury Ct. with his wife Mary Jane, and holds an M.B.A. and B.S. in Mathematics.
This presentation is FREE to the public and is live on ZOOM and simulcast on Facebook Live! To register on ZOOM, click this link:
https://us02web.zoom.us/webinar/register/WN_JR0CdtDCT36lI6q67mlgvQ