When:
July 3, 2021 @ 4:00 am – 6:00 am
2021-07-03T04:00:00-04:00
2021-07-03T06:00:00-04:00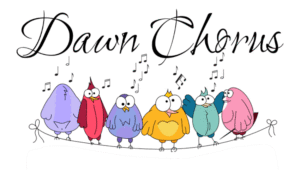 July 3, 2021
The dawn chorus occurs when birds sing at the start of a new day. In a given location, it is common for different species to do their dawn singing at different times. Of course…in order to experience this incredible performance you must be up before the birds! Join The Bird Whisperer, Fran Zygmont as he and early bird Gerri Griswold visit some favorite birding haunts just before the crack o' dawn. Breakfast at Patty's afterwards! 4:00 a.m., Meet in front of the A. B. Ceder Room. FREE!  This program is limited to 15 participants. YOU MUST PRE-REGISTER! No walk ins. Rain or shine!