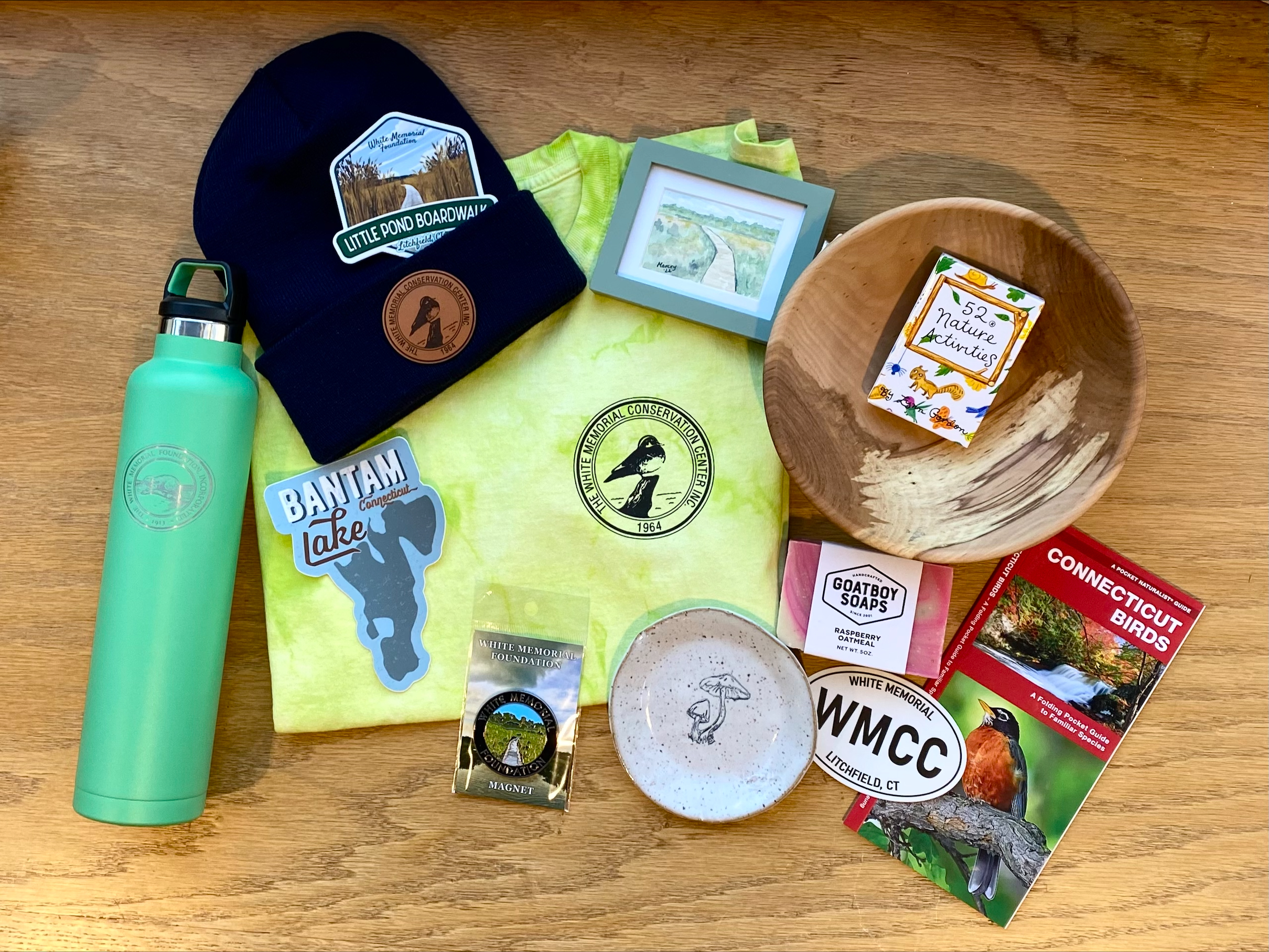 Shop with us in person, or online!
Visit our Online Gift Shop to find the latest items added to the shop from the comfort of your home. We offer in store pick up and shipping.
The White Memorial Conservation Center Gift Shop features a broad selection of items for children and adults. New items are coming in all the time, so be sure to stop in often! We offer nature themed items for all, and try to stock as many local creators as possible. Find White Memorial branded items such as stickers, hats, and apparel. All purchases made in the store or online directly benefit the day to day at the Conservation Center. The Conservation Center Gift Shop is located within the Nature Museum, found on the "Main Area" of our property, at 80 Whitehall Road in Litchfield, CT.
We can not wait to see you!
IF YOU ARE A MEMBER AND WANT YOUR 15% DISCOUNT ONLINE, PLEASE EMAIL [email protected] BEFORE YOU ORDER!