Public Programs for Children
Here at White Memorial, our public programs for children are designed to inspire understanding, appreciation, and respect for the natural world. Advanced registration is required for most programs and space is limited. Check out our upcoming programs below. See something you like? Click on it for a larger view. To register, click the green "Tickets" button on that page. ALL PUBLIC PROGRAMS ARE VIRTUAL ONLY AT THIS TIME. 
Feb
4
Thu
Virtual Nature's Nursery Series, Jan.-Apr. 2021

@ Virtual
Feb 4 @ 2:00 pm – 2:30 pm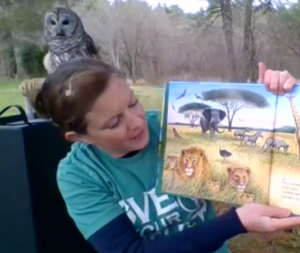 First Thursday of Every Month (Jan. 7, Feb. 4, Mar. 4, Apr. 1) Ages 3-6 Years Virtual Nature's Nursery Series
Join us via Zoom on the first Thursday of each month from January–April for a 30-minute program designed just for your young nature lovers. Every session will include a story featuring wild animals and then an up-close encounter with a live animal!
2-2:30pm
(note the time change from the previous series).
Pre-registration and pre-payment are required. Please call 860-567-0857 or visit whitememorialcc.org to register. Space is limited!
Before each session for which you are registered, you will receive an email with the Zoom link. Sign up by session or for the whole series. Members: $5/session or $15/whole series (4 session), Non-Members: $8/session or $25/whole series (4 sessions)
Mar
4
Thu
Virtual Nature's Nursery Series, Jan.-Apr. 2021

@ Virtual
Mar 4 @ 2:00 pm – 2:30 pm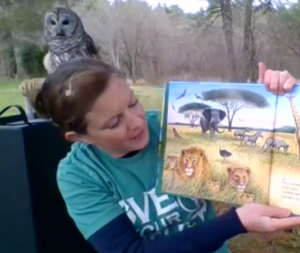 First Thursday of Every Month (Jan. 7, Feb. 4, Mar. 4, Apr. 1)
Ages 3-6 Years
Virtual Nature's Nursery Series
Join us via Zoom on the first Thursday of each month from January–April for a 30-minute program designed just for your young nature lovers. Every session will include a story featuring wild animals and then an up-close encounter with a live animal! 2-2:30pm (note the time change from the previous series). Pre-registration and pre-payment are required. Please call 860-567-0857 or visit whitememorialcc.org to register. Space is limited! Before each session for which you are registered, you will receive an email with the Zoom link. Sign up by session or for the whole series. Members: $5/session or $15/whole series (4 session), Non-Members: $8/session or $25/whole series (4 sessions)
Apr
1
Thu
Virtual Nature's Nursery Series, Jan.-Apr. 2021

@ Virtual
Apr 1 @ 2:00 pm – 2:30 pm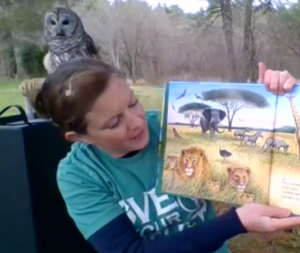 First Thursday of Every Month (Jan. 7, Feb. 4, Mar. 4, Apr. 1)
Ages 3-6 Years
Virtual Nature's Nursery Series
Join us via Zoom on the first Thursday of each month from January–April for a 30-minute program designed just for your young nature lovers. Every session will include a story featuring wild animals and then an up-close encounter with a live animal! 2-2:30pm (note the time change from the previous series). Pre-registration and pre-payment are required. Please call 860-567-0857 or visit whitememorialcc.org to register. Space is limited! Before each session for which you are registered, you will receive an email with the Zoom link. Sign up by session or for the whole series. Members: $5/session or $15/whole series (4 session), Non-Members: $8/session or $25/whole series (4 sessions)