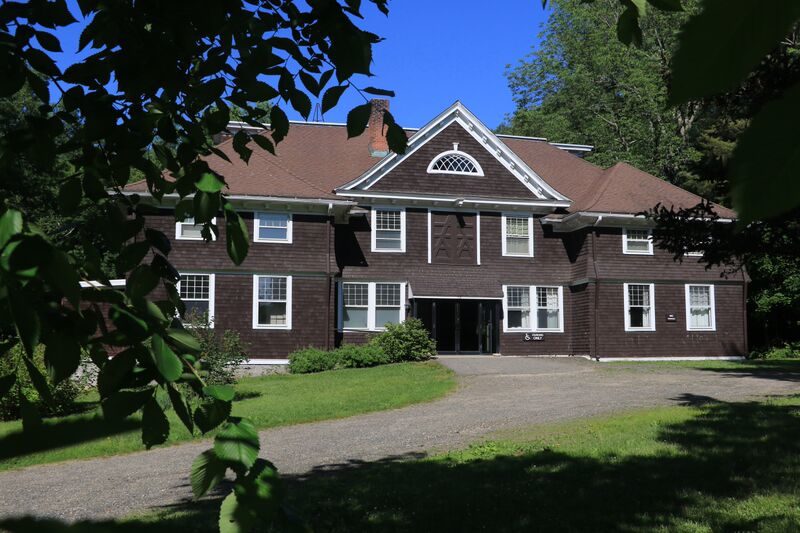 White Memorial has several buildings and fields available for weddings, meetings, classes, birthday parties, outdoor events, family reunions, and more. Advanced registrations are required. For more information and availability, please contact the main office at (860) 567-0857 on weekdays 8am-4pm, or email info@whitememorialcc.org.
Please note that all renters are required to provide White Memorial with a Certificate of Liability Insurance covering their stay.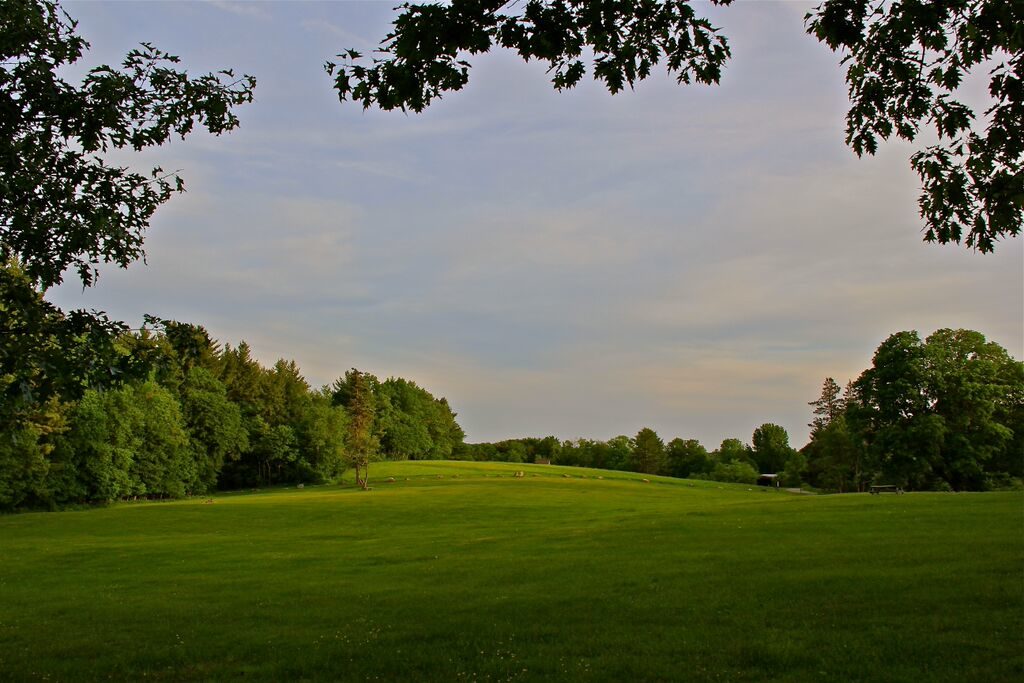 ACTIVITY FIELD

This 4.5 acre field, which has 10 picnic tables, water, electricity and outhouses, is perfect for non-profit events requiring a large open space.
Rental Fee– $500/day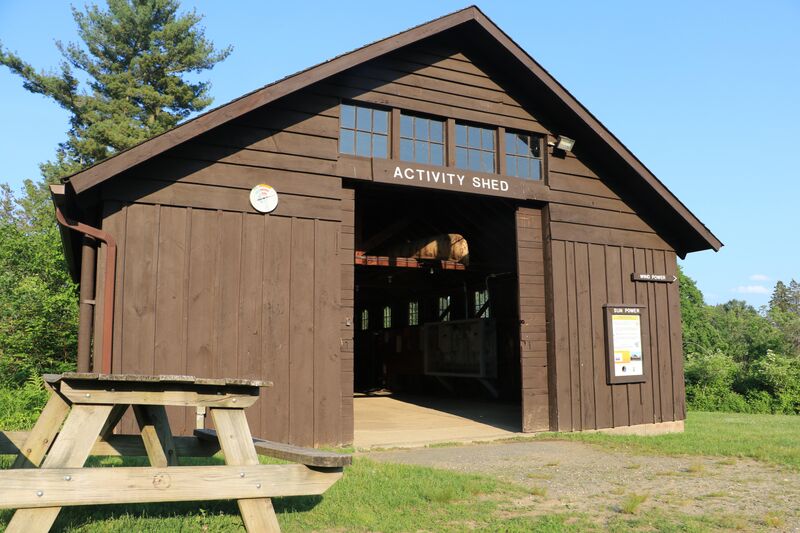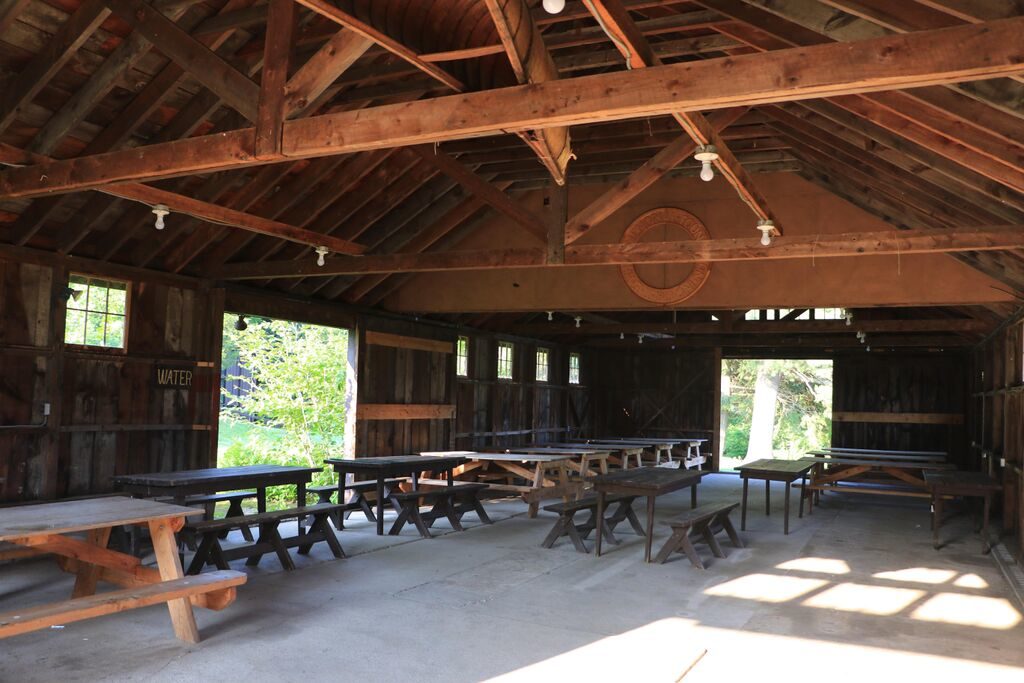 ACTIVITY SHED

This rustic 25 ft. by 75 ft. barn-like building, located next to the Museum, is equipped with 10 picnic tables, water, and electricity. Outhouses are nearby. The Activity Shed can accommodate 75 for seated meals and 100 for meetings.
Rental Fee– $300/day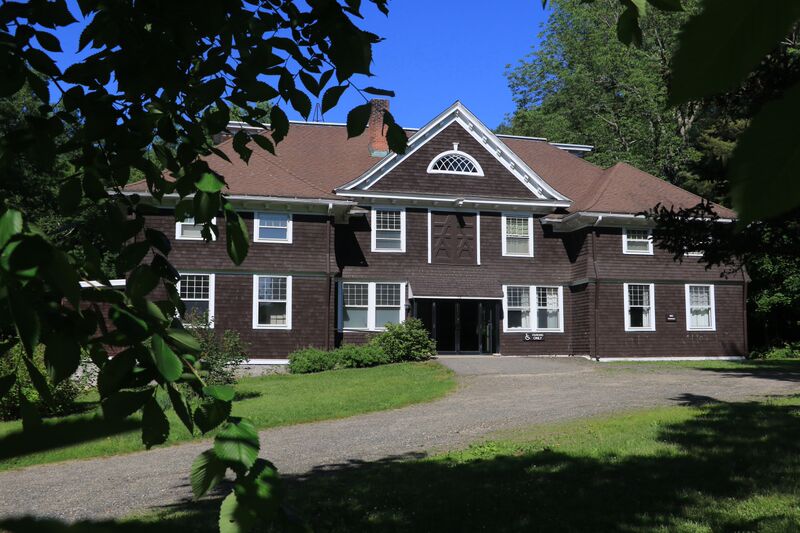 CARRIAGE HOUSE

The Carriage House is a complete residence center with dining facilities for 125 and meeting space for 200. In addition to an auditorium and kitchen, the Carriage House's dormitories can house a total of 60 people for overnight stays. The building is not air conditioned, but does have heat, electricity, and water. It is located at 72 Whitehall Road in the Main Area. An adjoining 140' by 240' field is available for use.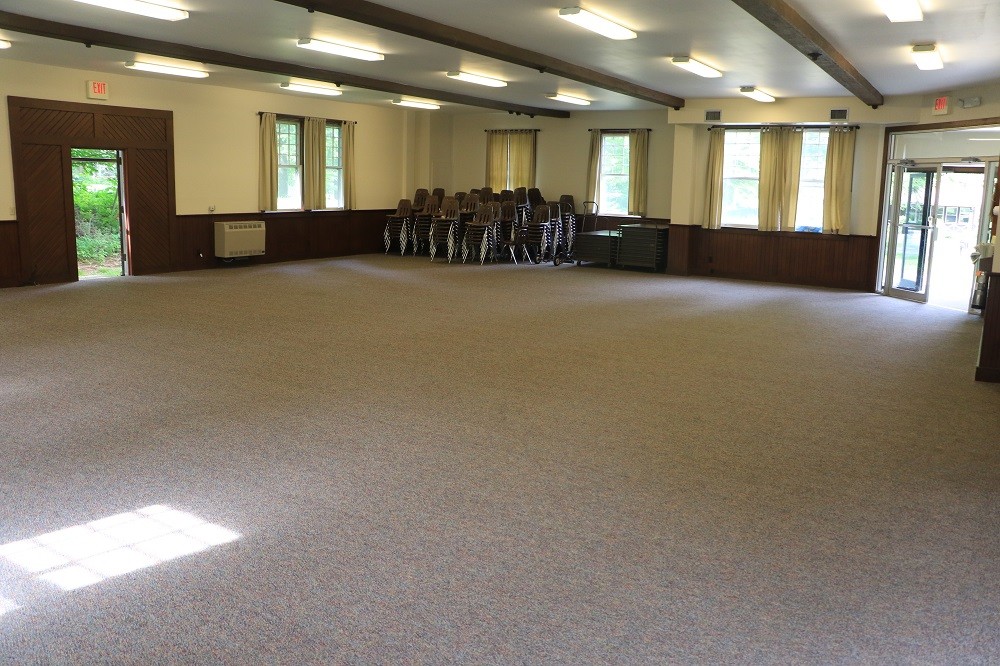 The 40' x 47' auditorium has a capacity of 200 people for programs and about 125 for meals. It contains 200 chairs and 17 3'x6' folding tables. There is also an adjoining kitchen and restrooms. Handicapped accessible.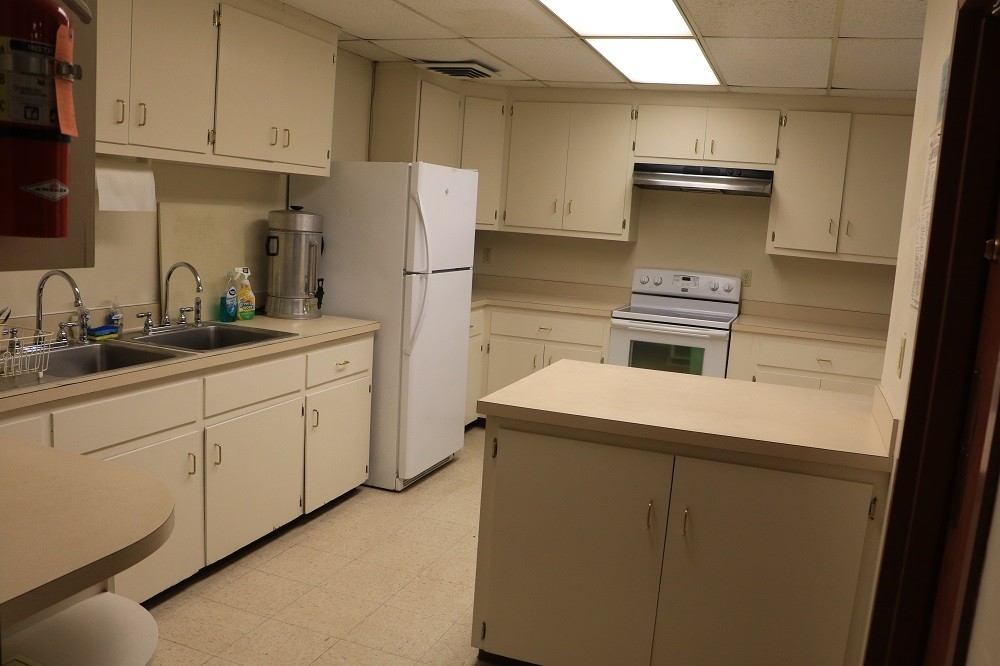 The residential kitchen is equipped with a refrigerator, microwave, electric range, some utensils, plates, etc., but no dishwasher.
Upstairs are two separate dorm rooms, each with bunks and mattresses for 30 people in each room. Each dorm has a restroom with showers.

Rental Fees for Carriage House

Wedding: $2,600 for the weekend- Friday through Sunday
Additional day- $450/day
Other usage: Weekday rental for Auditorium/Kitchen- $250/day
Additional fee if dormitories are needed- $130/night
Weekends: (Saturday & Sunday) – $700 (if need on Friday add $350)
A 10% heating surcharge will be added to the total bill from October 1 through April 30.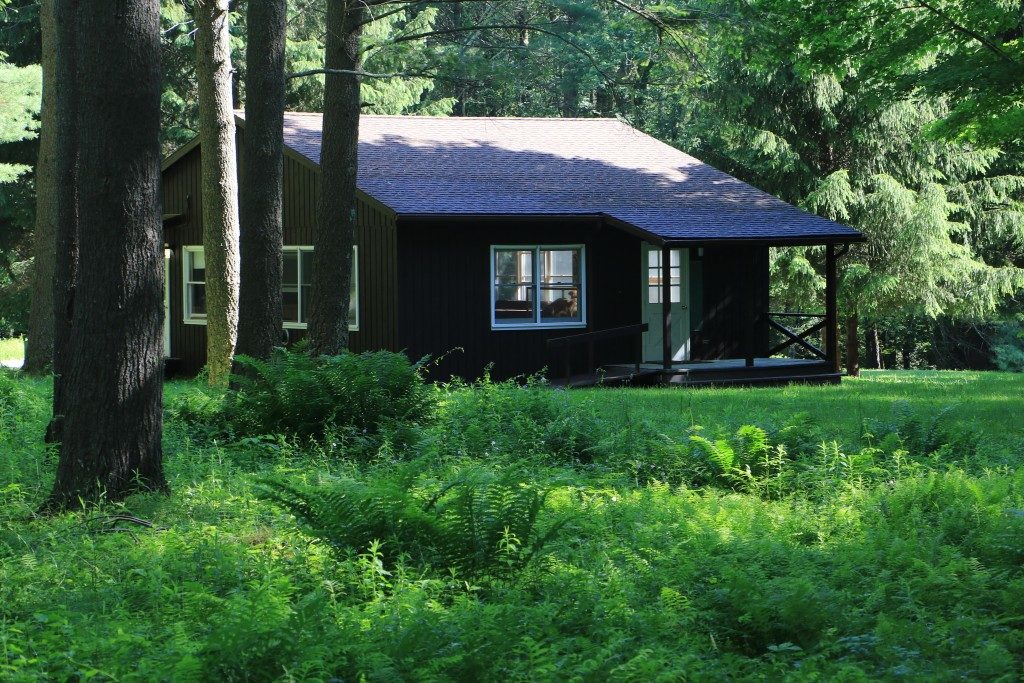 MOTT-VAN WINKLE CLASSROOM

This Classroom is a 25' x 35' building with a capacity of 50 people. It is equipped with 50 chairs, three 6' folding tables, black boards, a projector stand and screen. The building has electricity and heat. Water and an outhouse are nearby.
Rental Fee– $300/day 
If you would like to rent the MVW Classroom for a birthday party, we have 4-hour time slots for $200. Please visit our Birthday Parties page.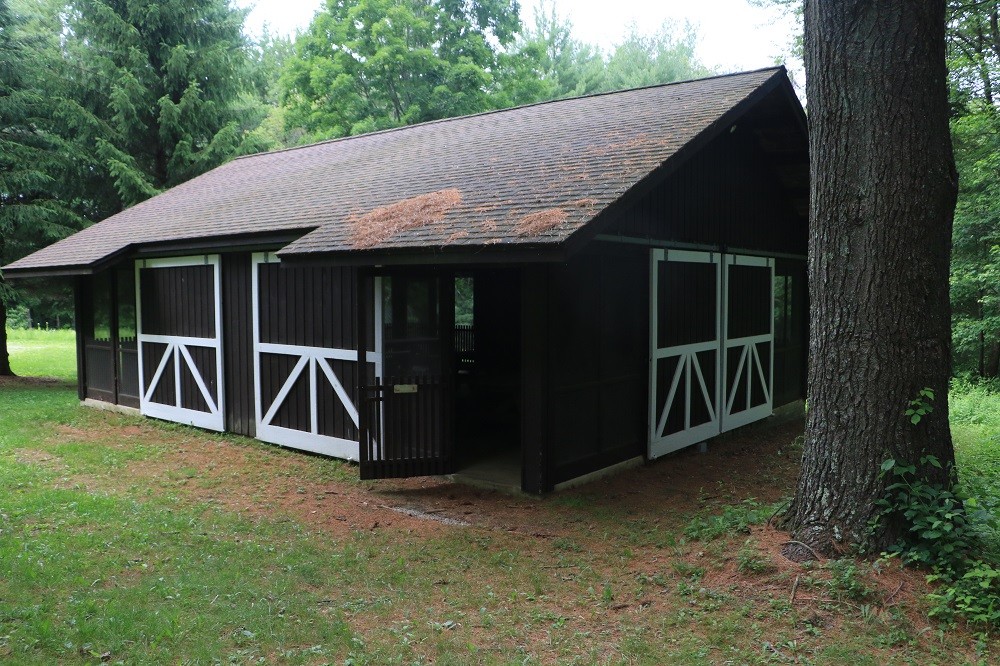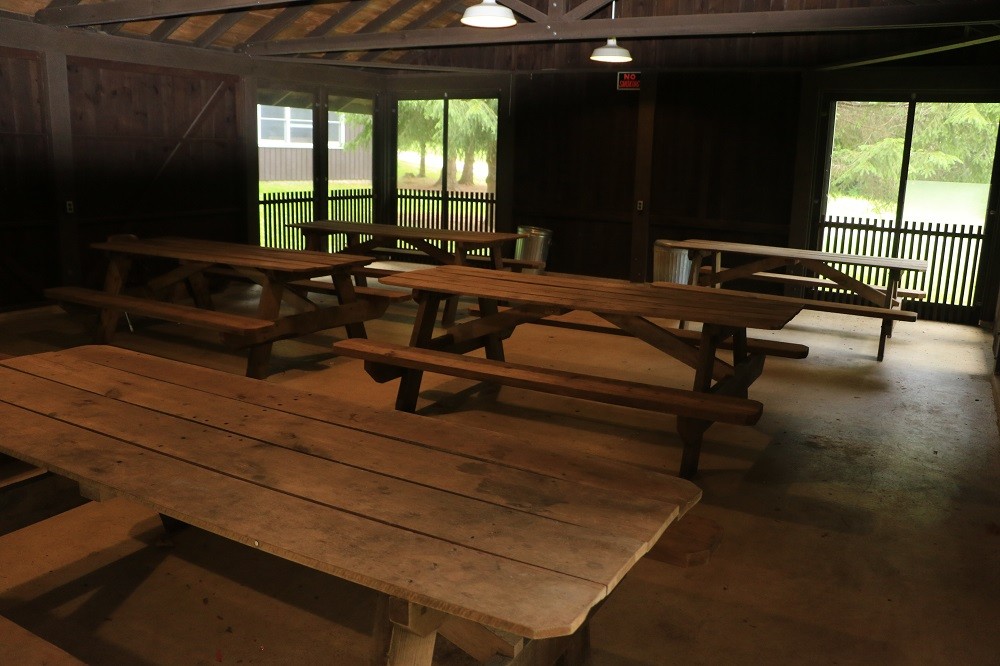 MOTT-VAN WINKLE MEETING BARN

This multi-purpose 25' x 30' screened pavilion has a capacity of 60 people, contains six picnic tables, and has electricity. Water and an outhouse are nearby.
Rental Fee– $200/day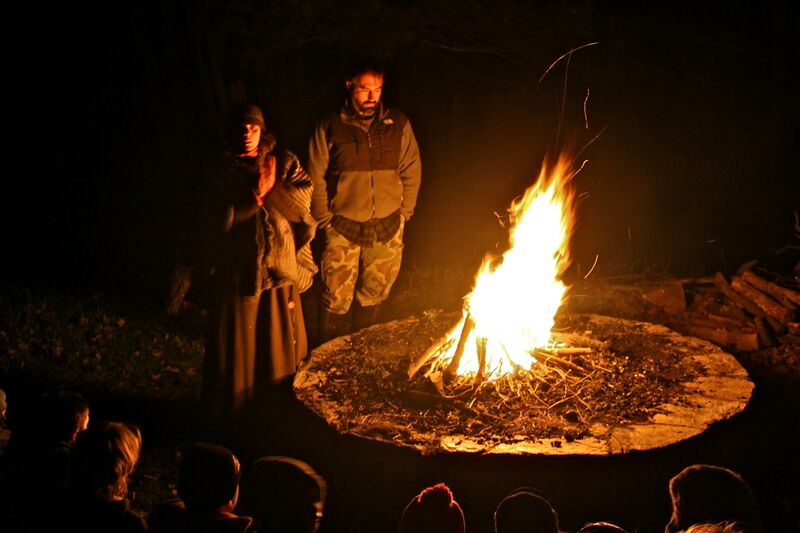 KEINHOLZ MEMORIAL FIREPLACE

This outdoor fire place has amphitheater seating for approximately 20 people. The fireplace may be used in conjunction with the rental of the Mott-Van Winkle facilities or the Carriage House with prior permission by White Memorial staff.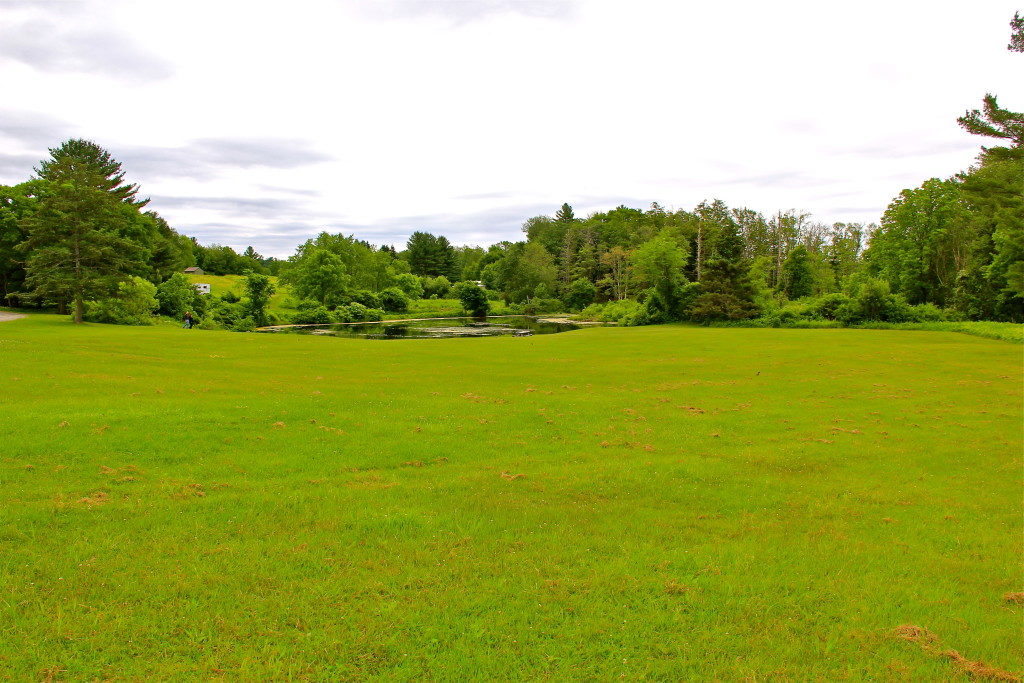 ONGLEY FIELD

This grassy 1.5 acre field overlooks Ongley Pond. The field has three picnic tables and outhouses.  Water and electricity are nearby.
Rental Fee– $300/day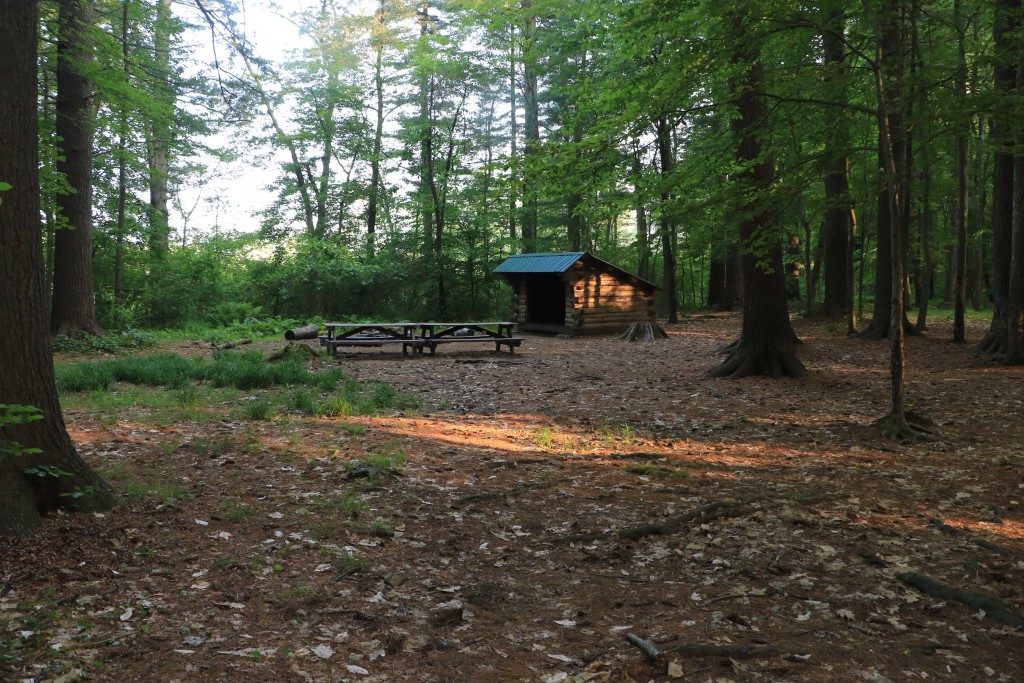 PINE GROVE CAMPING AREAS
Pine Grove I and II group camping sites are located in White Memorial's Main Area and are available for non-profit youth group camping at no charge. The sites may also be used by other groups when available for a fee. Each area contains an Adirondack style camping shelter with sleeping space for 5-6 people, an outhouse, two picnic tables and a fire ring. Space is available to put up tents and water is nearby.
Rental Fee– Non-profit youth groups (scout groups, etc.) – NO CHARGE
Other groups- $1.50/person/night for 12 years and younger; $3/night over 12 years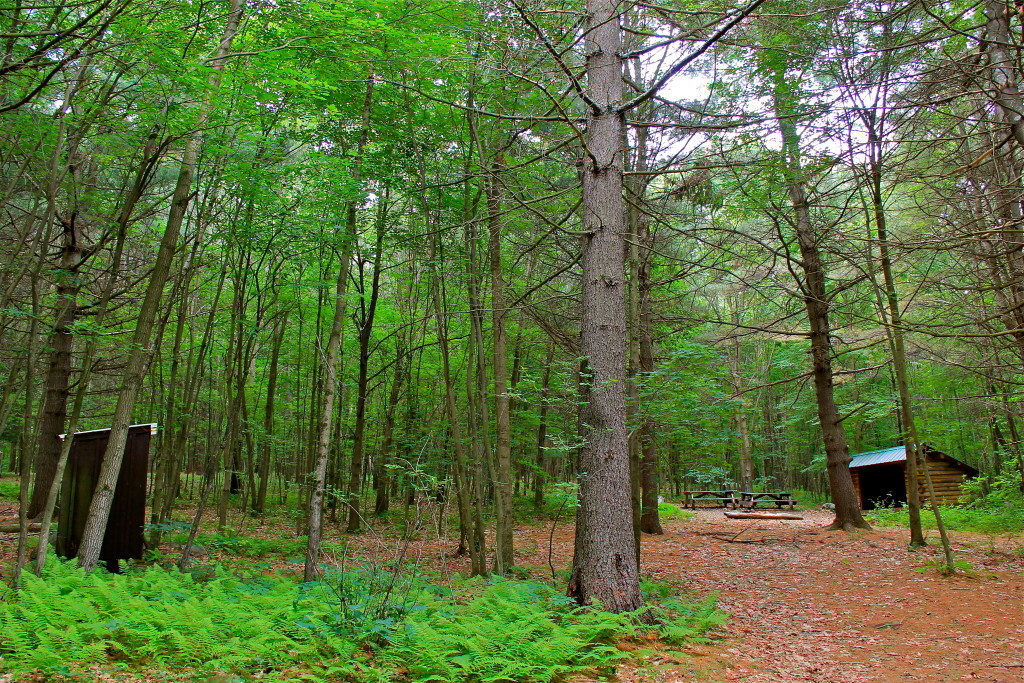 Pine Grove I is a level to sloping wooded site is located off Whitehall Road, about 0.3 miles north of the Museum parking lot.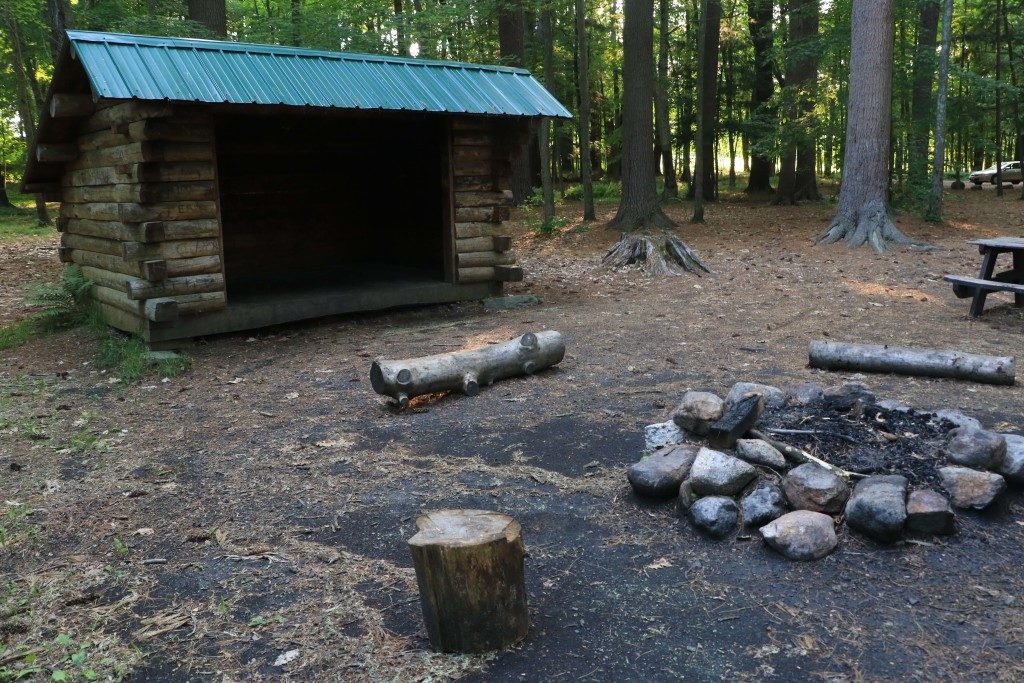 Pine Grove II is a level area surrounded by large pine trees. It is located southeast of the Museum near the Bantam River.