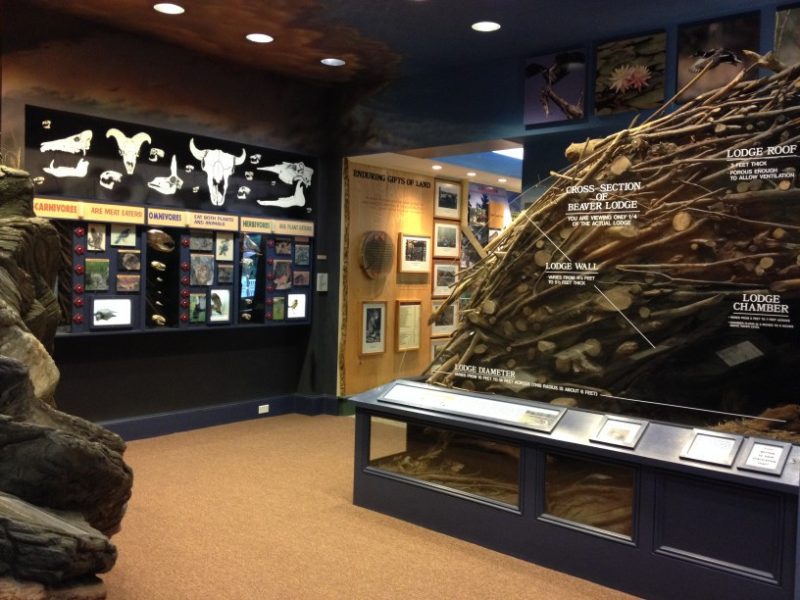 Museum & Gift Shop Hours
TUESDAY – SATURDAY – 9 A.M. TO 5 P.M.
SUNDAY  12 P.M. – 5 P.M.
Admission
White Memorial Members Free
Adults $6.00
Children 6-12 Years $3.00
Under 6 Years Free
The White Memorial Conservation Center's Nature Museum provides a glimpse into the natural diversity found throughout White Memorial Foundation's 4,000-acre wildlife sanctuary. This engaging facility features hand-painted and photographic murals, dioramas, a Children's Corner, live animals, a working honeybee hive, a digital microscope, unique exhibits such as "The Art of Taxidermy," and a fluorescent rock cave. For a challenge, try this Museum Scavenger Hunt! We also have an Outdoor Scavenger Hunt that can be picked up in the Museum.
The White Memorial Conservation Center offers year-round environmental education and recreation programs for children and adults, utilizing the Nature Museum and surrounding property as teaching arenas.
Twenty two weeks throughout the year are designated as "Museum Children Free." During these weeks, all children under the age of twelve are admitted into the Museum free of charge when accompanied by an adult. Click on the list of Museum Children Free Weeks here: CHILDREN FREE WEEKS LIST. For a one-time donation of $3000, you can donate a Museum Children Free Week that lasts in perpetuity and can make a difference in the lives of children. Please email Gerri Griswold ([email protected]) for more information.
Inside the Museum building you will also find a Gift Shop offering nature-themed items that will please adults and kids alike.