41st ANNUAL FAMILY NATURE DAY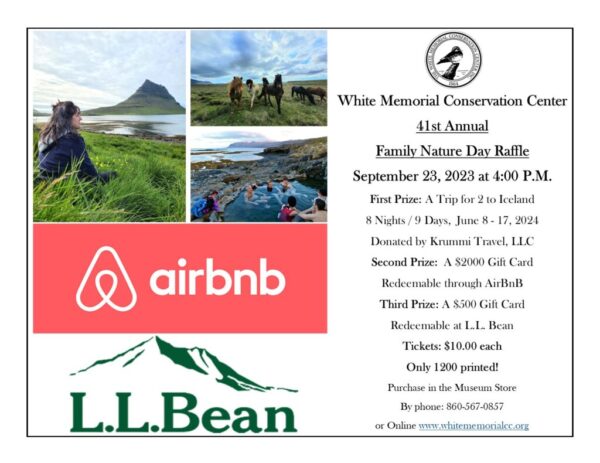 The 2023 Annual Family Nature Day Raffle Tickets will go on sale June 17th 2023.  Tickets will be $10 each, and 1200 will be printed. Check back here for the link to purchase!
Family Nature Day Online Auction
Bidding opens September 8th and closes September 22nd
Why not start the celebration early by bidding on
one of our Upscale Tag Sale items! You can also make a donation by simply clicking the button on the upper right-hand side of the page.
Every donation, no matter how small, makes a difference. Funds raised will help defray the Conservation Center's operating expenses.
We hope you'll find a lovely trifle in our auction. You'll be helping to continue the legacy of Alain and May White, Connecticut's greatest visionary land conservationists. Thank you! Happy Bidding!
Our 2023 Nature Day Donors
Huge thanks to the many companies and individuals that make our Annual Family Nature Day possible!