Special Events & Virtual Vault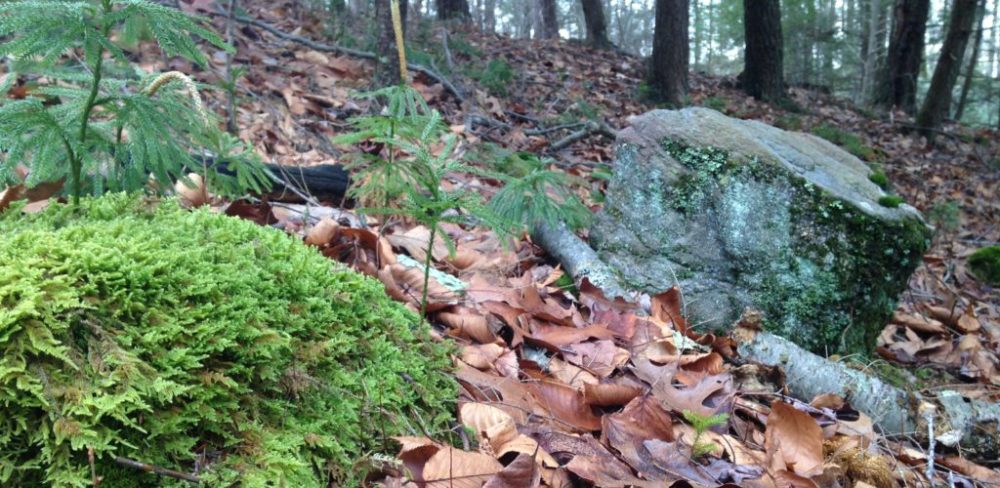 Family Nature Day Upscale Tag Sale!
September 10 – 24, 2021!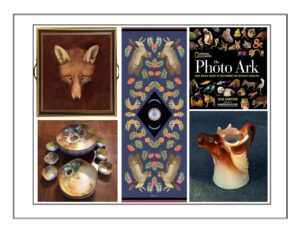 https://www.32auctions.com/NatureDayAuction2021
  The 39th Annual
Family Nature Day is Saturday, September 25, 2021!
MASKS ARE REQUIRED!
Print out a poster and share with family and friends!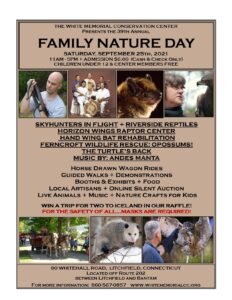 Nature Day
Vendor Registration Form!
White Memorial Conservation Center has been offering virtual programs since mid-March 2020. Check out our "Virtual Vault" of past programs and useful resources:
FACEBOOK LIVE
For all of our past education programs on FB Live, visit The White Memorial Conservation Center's Videos page.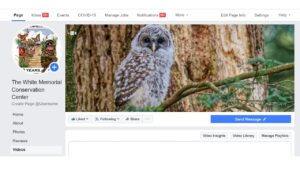 POWERPOINT SLIDES
1) Earthworm Presentation with Research Director James Fischer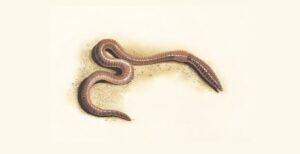 2) Early Spring Wildflower Eco-Tour with James Fischer, Research Director
3) Mid-Spring Wildflower Eco-Tour with James Fischer, Research Director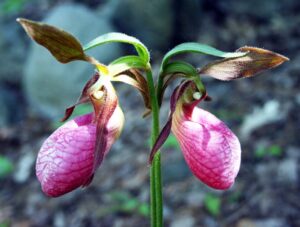 PRE-RECORDED VIDEOS
Nature's News Episode 1 with Carrie Szwed, Education Director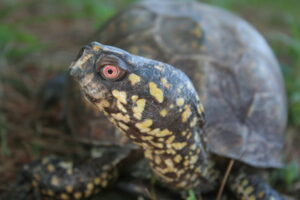 Nature's News Episode 2 with Carrie Szwed, Education Director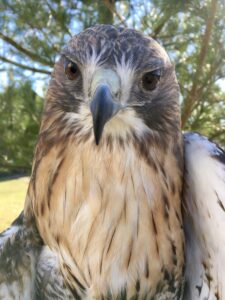 Nature's News Episode 3 with Carrie Szwed, Education Director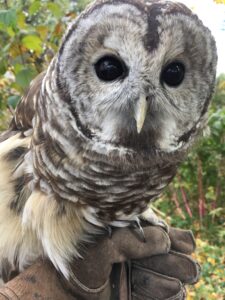 Nature's News Episode 4 with Carrie Szwed, Education Director

PROGRAM FOLLOW-UP RESOURCES
1) "Planting for the Bee's Needs" Webinar:
Bees Needs Information Resource
Native Trees and Shrubs for Bees
Native Wildflowers for Bees