Litchfield Land Trust & White Memorial Plant Sale Fundraiser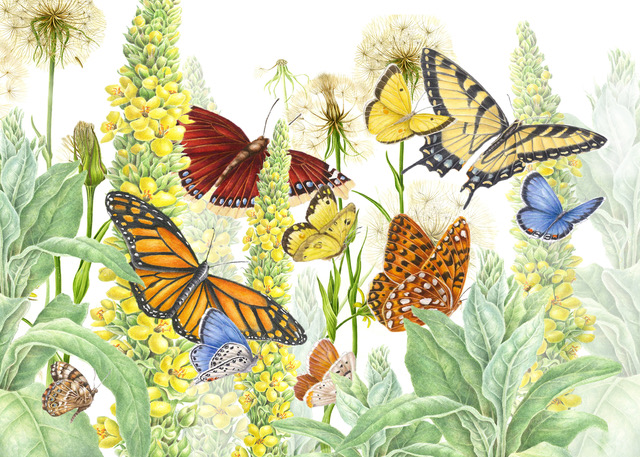 The snow has melted after a long winter.  Soon a walk in our yards and neighborhoods will include seeing flowers.  It is not strange that our thoughts turn to our yards and gardens after a period of isolation.  Seeing plants grow and bloom gives us a sense of optimism and joy.  Now is the time to plan your garden but planning a garden can be overwhelming.  Litchfield Land Trust and White Memorial Conservation Center native plant sale is the right option to help make the job easier.
Our native plants will provide a bed and breakfast for wildlife including butterflies, bees, birds and bats.  Our native plants are grown from seeds from local populations.  These ecotype plants grow better and stronger because they are adapted to our local growing conditions.  Their parents survived the cold winters and dry summers that Connecticut is known for.  These plants will produce beautiful flowers that our local hummingbirds and butterflies survive on for food.
We have done all of the work for you.  Our plant kits will provide flowers from spring into autumn.  All you need to do is select the appropriate kit size and the growing conditions in your yard.  Pre-order your garden kit by May 14, 2021 and your orders will be ready for pick-up on May 22 at The White Memorial Conservation Center.  All proceeds benefit the Litchfield Land Trust and White Memorial Conservation Center, both are 501(c)3 not-for-profit organizations. 
THANK YOU TO ALL WHO PURCHASED!
Pick-Up Your Kits at White Memorial Conservation Center: May 22, 2021, 9:00 a.m. – 2:00 p.m.
Woodland Shade or Sunny Meadow Kits
3 kit sizes
Mailbox Garden (16 plants of 4 species)
Veggie Garden Booster (32 plants of 5 or 8 species)
Pollinator Powerhouse (48 plants of either 5 or 9 species, plus a free Pollinator Pathway Medallion
All cancelled orders made before May 14 are subject to a 10% processing fee, No refunds after May 14.
Workshops
Planting for the Bees Needs By Kim Stoner
The Ecotype Project by Sefra Alexandra